Green things come in small packages
Credit: Plastics Make It Possible
Energy saving, economical and easy to maintain, the tiny house trend just keeps getting bigger.

A combined effort of Plastics Make It Possible and Zack Graffin of FYI Network's Tiny House Nation, the 170 square foot home is absolutely packed with energy saving features. Like rugged polycarbonate skylights that permit tons of natural light to pour in while keeping the cold out, and a deck made from easy to clean, long lasting recycled composites. And if you can spare 30 seconds and would like to see the tiny house for yourself, it'll be open for tours at Pittsburgh's Carnegie Science Center until September 11, 2016.

"This whole movement of tiny living, tiny houses, showcases many of the plastic building products that reduce the energy needed to heat and cool homes," claims Angela Marshall of the Carnegie Science Center. "It says that we can do more for ourselves and have less of an impact on our environment."


Credit: plasticpossible
As all of the houses components are currently available for any size building (where they can make an even bigger difference), this particular home is more of an awareness exercise for home buyers, owners, and builders alike.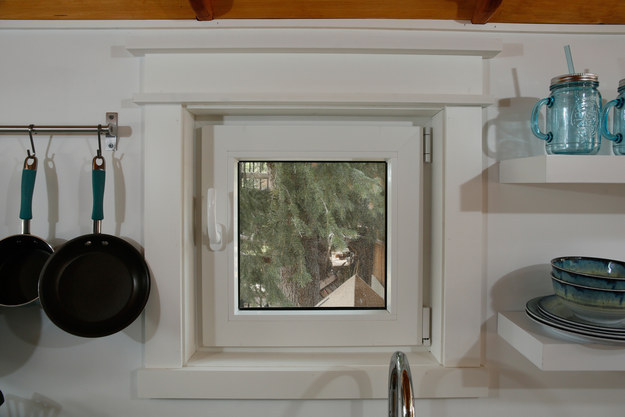 Credit: Jack Dempsey/American Chemistry Council
UP NEXT
Up Next
Scientists one step closer to solving carbon nanotube enigma
Read Now